Wouldn't it be great if there were something that could make Thesis customization a snap? And, to make Thesis look whatever way you want? You're in luck. Keep reading…
Oh sure, Thesis provides admin panels to make some quick work of basic Thesis customisation, like changing fonts, colors, columns, etc. And, Thesis even allows you to dig in and modify the CSS and PHP. But, why bother when you can make use of convenient Thesis customization plugins instead?
As you read the entire post, you'll discover must-have plugins that will allow you to make any change to Thesis a snap.
IMPORTANT UPDATE: October 2012
DIYThemes has just launched
Thesis v2
. The article below applies to Thesis v1.8x (which I still use on this site, as well as several client sites). The plugins mentioned in this article do
not
work in Thesis v2. However, there is no better training offered for customizing Thesis v2 than that offered by
Rick Anderson of BYOB Website
. If my coaching students are any indicator, you'll be glad you found Rick.
Thesis Customization Made Simple
For years, I've been a big fan of Rick Anderson's Thesis customization training over at Build Your Own Business Website (BYOB). Rick does a fantastic job of showing how to change the "look and feel" of a Thesis theme website using CSS and PHP.
And, now he's made it so easy to customize Thesis with a series of custom plugins he's developed specifically for Thesis customization.
The Plugins That Make Thesis Customization a Snap
Rick's Thesis customization plugins allow you to easily customize Thesis to your heart's content. If you can imagine it, you can easily accomplish it with these plugins.
Check-out this list of the Thesis customization plugins that cover just about everything imaginable:
Thesis Full Width Background Plugin – Easily add custom styles to the backgrounds of the main page elements in the Thesis full width framework. This is so simple to do now.
Thesis Header Layout Plugin – Easily create a custom header that looks the way you want and functions the way you want. Want widgets in the header? Now it's easy.
Thesis Widget Styles Plugin – Create up to 10 styles that you can easily apply to any or all of the widgets on your site. Imagine it…and you can do it. Awesome.
Thesis Simple Feature Box Plugin – Quickly add a slideshow, image gallery, video, or anything else to the Thesis Feature Box. What was more complex is now easy.
Thesis Simple Navigation Menu Plugin – Get enhanced flexibility and more control over the appearance of the Thesis Navigation Menu. You'll love this.
Thesis Navigation Menu Plugin – Get total control over the "look & feel" of the navigation menu. You'll love this even more.
Thesis Multiple Menus Plugin – Add an unlimited number of menus to your site and attach them to any of the typical 12 menu locations. Wow.
Thesis Shortcode Content Widgets Plugin – Quickly and easily create widget areas and insert them

anywhere

into your content. This one is my favorite one.
Thesis Landing Pages Plugin – Easily create

landing pages

on the fly directly from the post or page edit screen. Just too cool.
Thesis Sub Sidebars Plugin – Need more sidebar action? Bring flexibility to your sidebar configuration with Sub Sidebars.
Thesis Mobile Content Switcher Plugin – Want to be able to automatically switch between the flash version of a video and the mobile version? Now, it's a piece of cake to do.
Thesis Exclude Categories From Posts Plugin – Easily select any number of categories that you do not want to display on your home page – or your "posts" page. Handy for sure.
Here's All You Have To Do To Customize Thesis…
Each of the Thesis Toolbox plugins provides a dedicated editing panel that is simple and straightforward to use. And the editing you do is in the form of things as simple as:
Checkboxes – Select/deselect a feature
Numerical entry fields – e.g., enter 940 for a 940px header image width
URL fields – Specify the location of an image
Etc.
Imagine how easy this is…
Thesis Theme Customization: How To Videos
Rick provides a set of how-to videos for each plugin. When you get Rick's plugins, Thesis customization is 1-2-3 simple.
Rick's also got a very active member's forum to get any question answered that's related to the plugins or other services he provides.

Thesis Customization: The Hard Way…Or The Easy Way
The hard way to customize Thesis is to dig into the CSS, PHP, or both.
The easy way is to make use of Rick's Thesis customization plugins.
Bottom-line

Previously, Rick had me up-to-speed editing CSS and PHP to make Thesis look exactly the way I wanted. Even so, t took awhile to do. Now, it is so quick and simple to customize Thesis like a pro with his amazing plugins. You'll definitely want these in your WordPress marketing toolbox.
…Highly recommended.
What To Do Now…
Rick's Thesis customization plugins are free to members of his monthly training. His Thesis customization training is the best I've found on the web. I've been with him for years now…and, I have no intention of leaving any time soon. It's that good.
And, as you may have already guessed by his website's name (Build Your Own Business Website), he also provides training on how to set-up an e-commerce website…using Thesis, of course. He's also recently added training for the Genesis framework.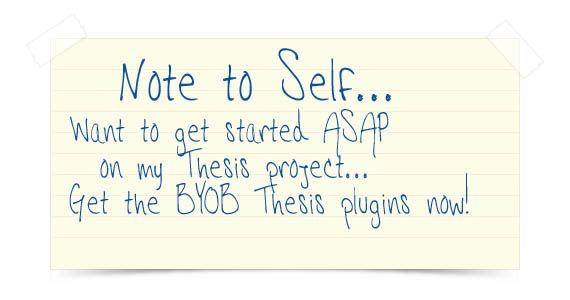 When you get the Thesis customization plugins, you will be happy to have them because they make customizing Thesis a snap. Get the Thesis customization plugins!
Don Roberts, CLMC
Note: I am a paid member of the BYOB Website monthly Thesis training.
Thesis Customization Resources:
Filed Under: Thesis Customization